ORGANIZED BY:
NSS-STUDENT CHAPTER OF RCC INSTITUTE OF INFORMATION TECHNOLOGY
Canal South Road, Beliaghata, Kolkata – 700015,
West Bengal, INDIA
Details of the Event:
Date: 7th September 2022
Time: 02:00 pm to 03:00 pm
Venue: Room Number N210 RCCIIT
Attending Students:
Ayana Dasgupta
Akash das
Harsh Jaiswal
Suryasnata Saha
Deepanshu Deep
Riya Gupta
Giridhar Gopal Gupta
Md. Hasanuj Jaman Hossain
Arpan Dey
Pronay Debnath
Tahir imam
Binit Kumar Sen
Swaraj Kumar
Ishan Basu
Nishant thakur
Ayandeep Dutta
Prapti Mukherjee
Objective of the event:
On 7th September 2022, a group discussion program for awareness of cyber security was organised by NSS unit of RCCIIT. This program was basically organised to aware us about cyber attacks and its prevention.
Overall layout:
The topics of group discussion were:
1. Are we Prepared for Cyber Attacks?
2. Are Ransomware a Threat to the Economy?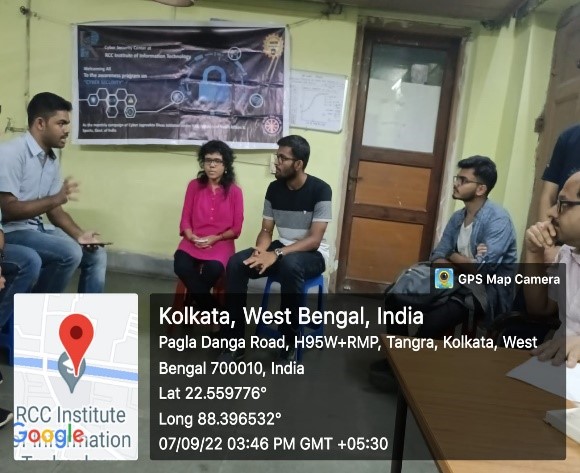 Winners of the GD are:
Binit Kumar Sen, Swaraj Kumar, and Prapti Mukherjee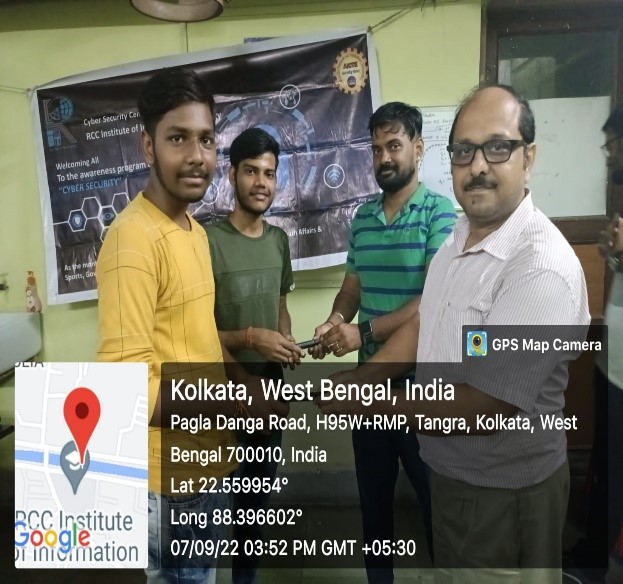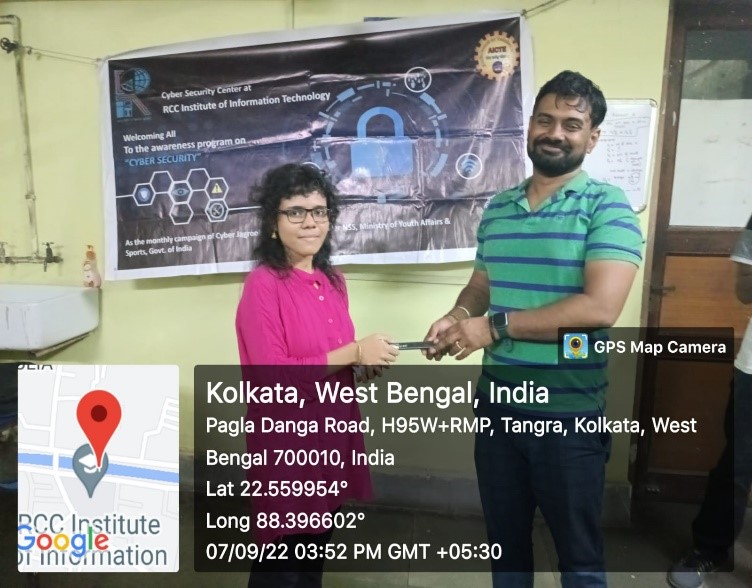 Outcome of the event:
We got to know a lot about cyber security and different types of cyber-crimes that are committed. We also got the knowledge of the different initiatives by government in controlling these cyber-crimes. Moreover, we got a flavour of how a debate is conducted.