ORGANIZED BY:
NSS-STUDENT CHAPTER OF RCC INSTITUTE OF INFORMATION TECHNOLOGY
Canal South Road, Beliaghata, Kolkata – 700015,
West Bengal, INDIA
Details of the program:
Date: 28th September
Time: 01:00 PM
Venue: RCCIIT old campus
Attending faculty members:
Prof. Arup Kumar Bhattacharya
Dr. Tathagata Deb
Prof. Monika Singh
Dr. Sangita Agarwal
Attending students:
Deepanshu Deep
Giridhar Gopal Gupta
Riya shaw
Tahir imam
Muzammil Rahman
Rajiv Kumar Poddar
Md. Saood Khan
Objective of the event:
A dengue awareness program was organised by NSS unit of RCCIIT on 20th September. This program was organised to aware everyone about dengue.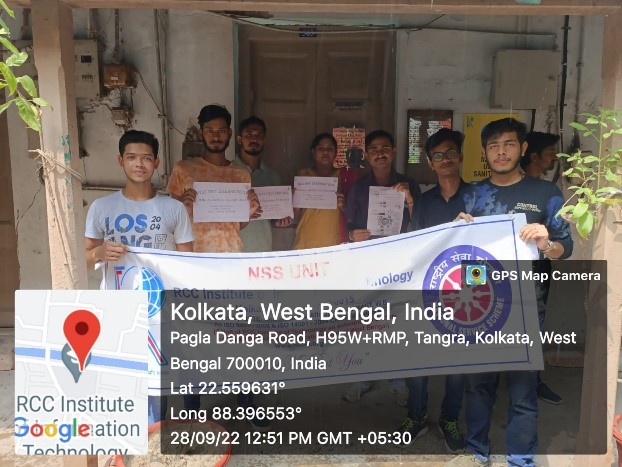 Overall layout of the event:
We aware everyone about symptoms of dengue like eye pain, muscle or joint bone pain nausea and vomiting.
We suggested everyone to:
1) Keep clean your surroundings
2) Do not store water
3) Use insect repellent
4) Wear long-sleeved shirt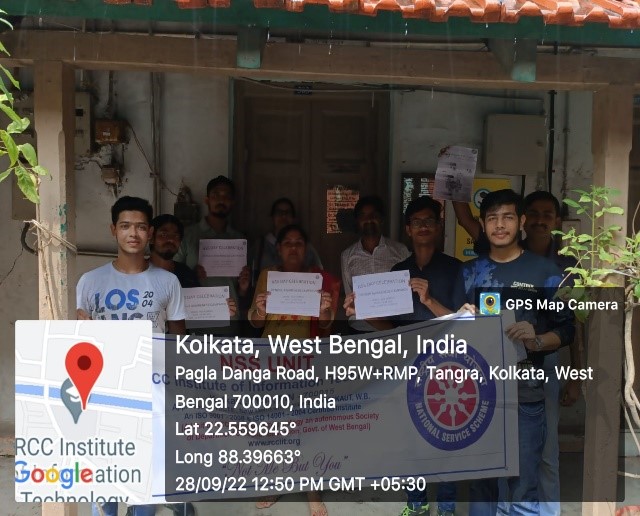 Outcome of the event:
We get to know about symptoms of dengue and its precautions. We all should aware each and every one about its symptoms and preventions.