ORGANIZED BY:
NSS-STUDENT CHAPTER OF RCC INSTITUTE OF INFORMATION TECHNOLOGY
Canal South Road, Beliaghata, Kolkata – 700015,
West Bengal, INDIA
Date: 15th August 2022
Time: 11am onwards
Venue: Bangabir Sangha
Attending Faculty Members:
Dr. Tathagata Deb
Dr. Sangita Agarwal
Mr. Subhasis Banerjee
Attending Students:
Ayana Dasgupta
Md. Hasanuj Jaman Hossain
Md. Saood Khan
Hoimonti Roy
Saurabh Kumar Singh
Ayandeep Dutta
Giridhar Gopal
Deepanshu Deep
Nishant Thakur
Suryasnata saha
Ishaan Basu
Event Abstract:
This is a charity event where we donated pencil, eraser, sharpener, chips, cakes, biscuits etc. We donated this among 100 children.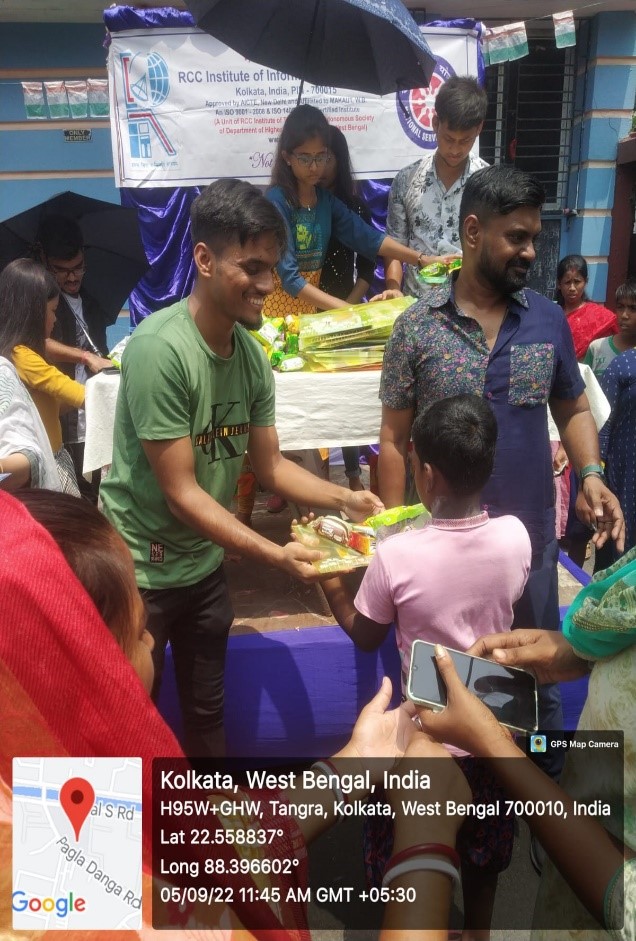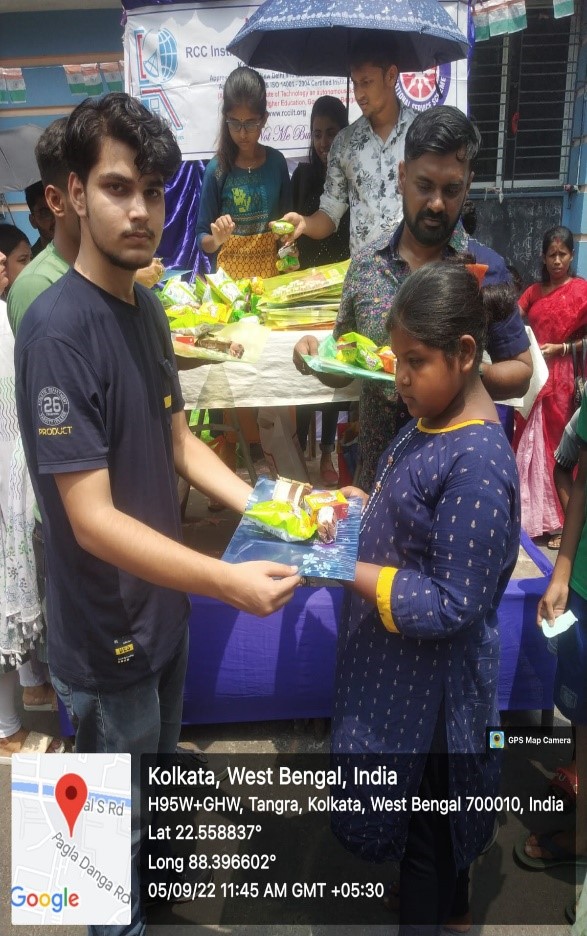 Outcome of the programme:
Through this programme, the organizers as well as the students got to know more about team work and the importance of charity.