Organized by:
NSS-STUDENT CHAPTER OF RCC INSTITUTE OF INFORMATION TECHNOLOGY
Canal South Road, Beliaghata, Kolkata – 700015,
West Bengal, INDIA
Date: 10th August 2022
Time: 1:00 PM-2:00pm
Venue: RCCIIT New Campus Gate
Attendees:
NSS Faculty Members- Dr.Tathagata Deb, Monika Singh, Subhasish Bondhopadhay, Arup Kr Bhattacharya.
NSS Student Members- Md Hasanuj Jaman Hossain, Md saood Khan, Saurabh Kumar Singh, Swastika Bose, Harsh Jaiswal, Anamitra Sengupta, Urbi Chakraborty, Sansrita Saha, Riya Priya, Souvik Panda, Piyush Prasad, Tahir Imam, Swagat Santra, Pritam kundu, Annesa Sutar, Binit Kumar Sen and many more.
Faculty attendees- Souvik Majumder, Anirban Dey, Srirupa Das, Swapan Sakhari, Kanchan Kr Patra, Sandip Saha.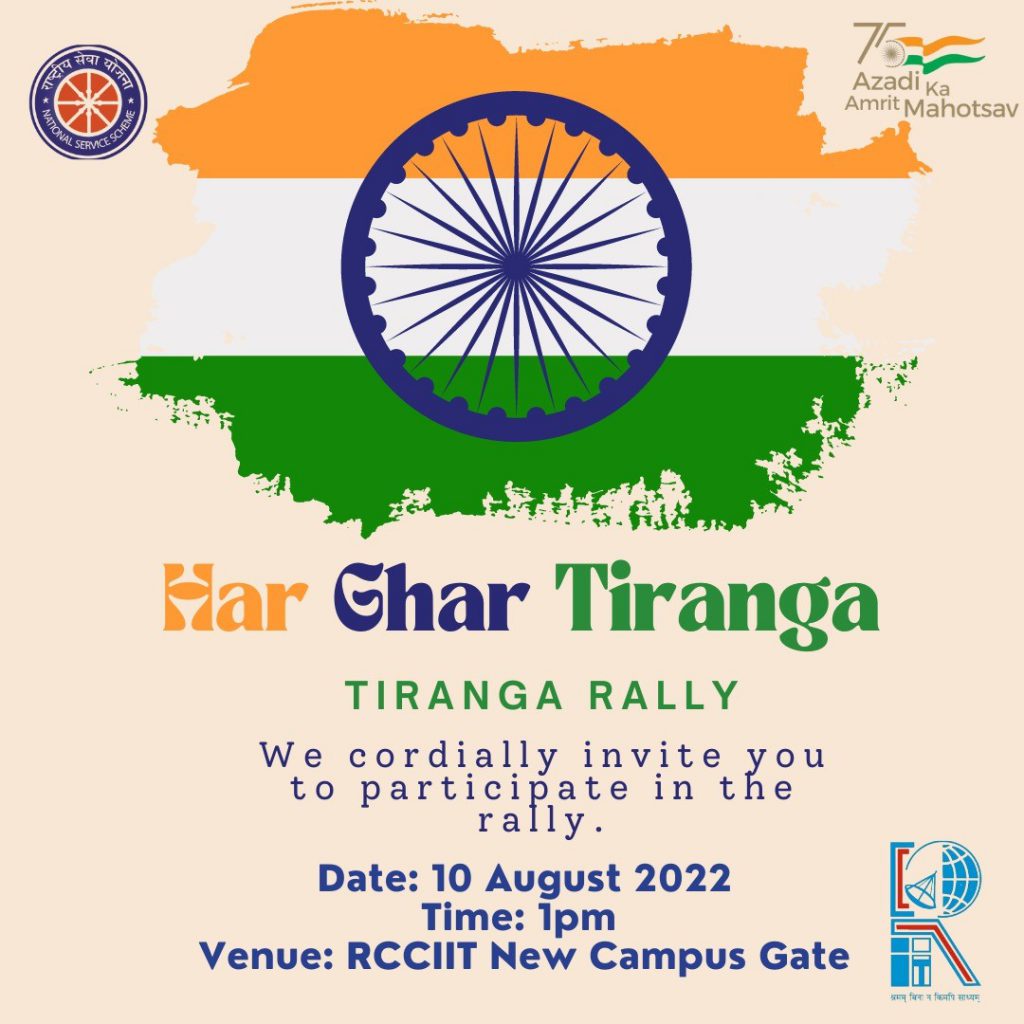 Objective of the Event:
On 10th August 2022, a rally was organized by the NSS unit of RCCIIT to promote the campaign " Har Ghar Tiranga" is being run ahead of August 15th when the nation will celebrate its 75th Independence Day. The idea behind the campaign is to connect with the masses and infuse a sense of nationalism and patriotism.
This program was coordinated by Dr. Tathagata Deb . Principal along with all the faculties, non teaching staffs and students participated in the rally organised by the Nss unit of RCCIIT. National Flags were also distributed during this program.  Rally commenced from RCCIIT new campus gate and during the rally everyone tried to spread awareness among the people by distributing national flag and asserting it's importance. This rally supported the campaign "Har Ghar Tiranga" which is designed to infuse a sense of nationalism and patriotism among the people.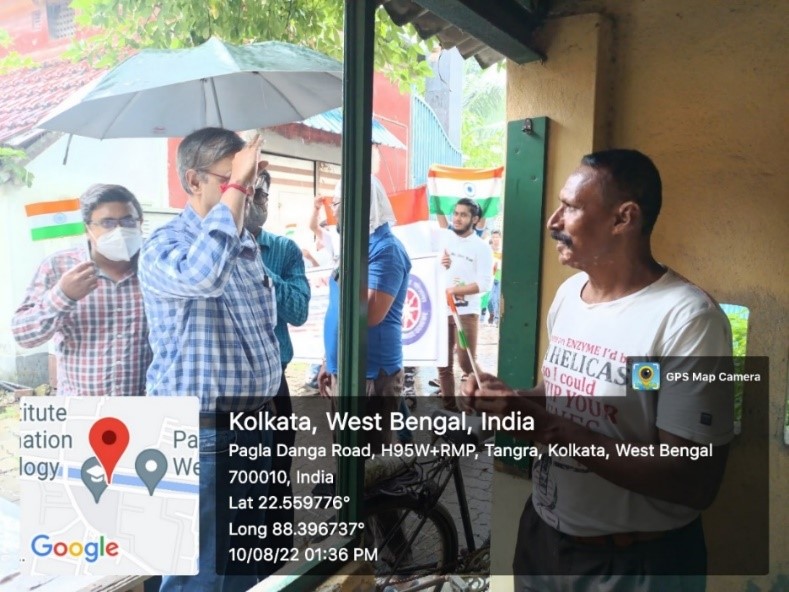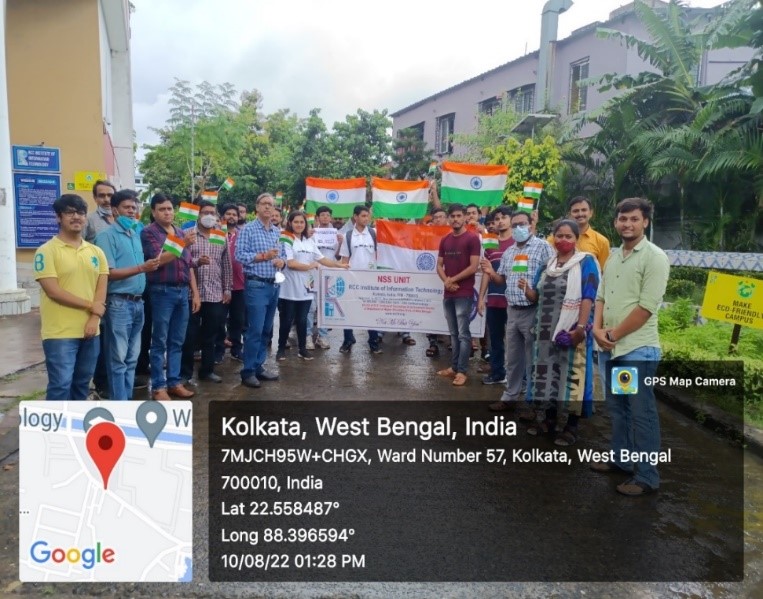 Outcome of the Event:
Through this rally we tried to connect the general mob towards the campaign of "HAR GHAR TIRANGA". Through this rally we also emphasized on the awareness of the importance of the tricolour.