ORGANIZED BY:
NSS-STUDENT CHAPTER OF RCC INSTITUTE OF INFORMATION TECHNOLOGY
Canal South Road, Beliaghata, Kolkata – 700015,
West Bengal, INDIA
Date: 15th August 2022
Time: 11 AM
Venue: RCCIIT Campus
Attending Faculty Members:
Dr. Tathagata Deb
Dr. Sangita Agarwal
Mr. Sadhan Kumar Dey
Mr. Avijit Das
Attending Students:
Swastika Bose
Ayana Dasgupta
Md. Hasanuj Jaman Hossain
Md. Saood Khan
Dipankar Roy
Hoimonti Roy
Saurabh Kumar Singh
Soham Sarkar
Sansrita Saha
Anamitra Sengupta
Srijana Dey
Shinjinee Paul
Madhushri Nag
Harsh Jaiswal
Swaraj Kumar
Swagat Santra
Arkaprabha Munsi
Soumyajit Bag and more.
Event Abstract:
India celebrates its 76th Independence Day as 'Azadi Ka Amrit Mahotshav' to commemorate its freedom. 15th August, 2022 was a day of immense pride and joy for all Indians. Independence Day celebration is the symbol of our freedom. It is this day that makes us feel proud of the beautiful free India and also about the sacrifices made by our soldiers and freedom fighters.
Overall layout of the event:
The event started with the Flag Hoisting ceremony held at the new campus. The flag was hoisted by our faculty members.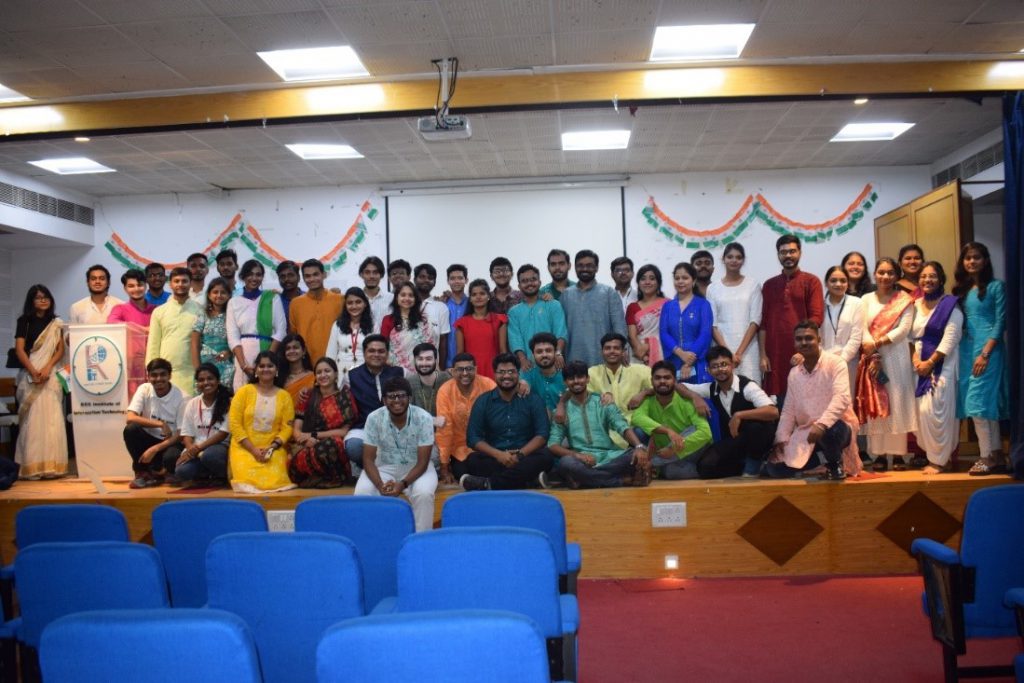 Continued with the cultural event hosted by Saurabh Kumar Singh and Samadrita Nag which started with the playing of 'Har Ghar Tiranga' Anthem. Further, the welcoming speech was given by NSS P.O. Dr. Tathagata Deb and by Mr. Sadhan Kumar Dey.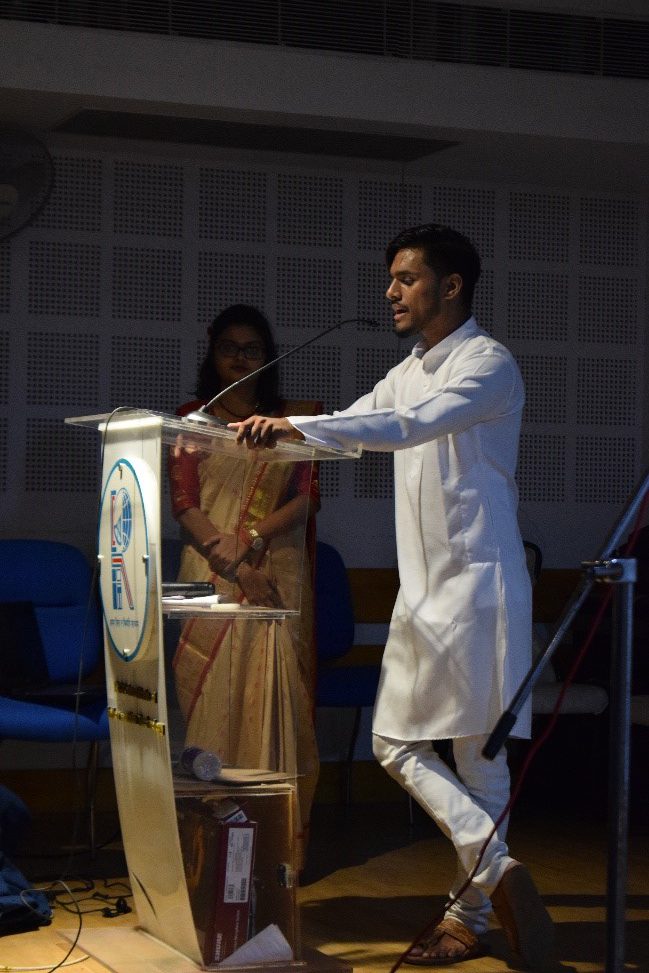 Then the NSS Student Coordinator Md Hasanuj Jaman Hossain addressed the audience continued with the talk by Mr. Avik Das, Alumni Association Head, RCCIIT.
A dance performance was performed by Srijana, Shinjinee, Shreyashi and Muskan. Followed by a song performance by Dipankar and team.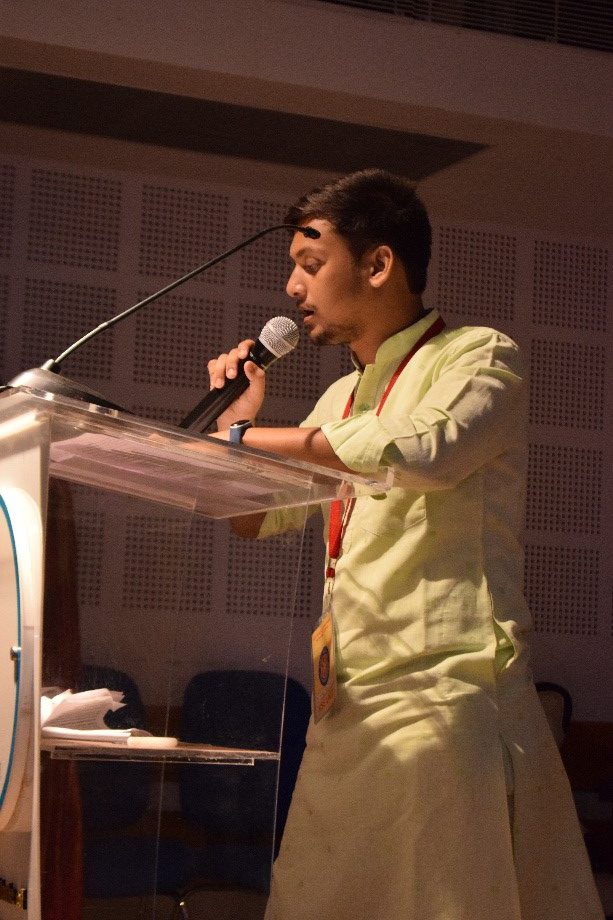 There was a harmonica play by Tshneen Khatun followed by a dance performance by an alumni member and also by Sayantika and Adrita. The drama "Sadhinatar Arale" was played by the students.
The event ended with a duet song performance by Dipankar Roy and Autithi Paul and a dance performance by Sakshi Arya.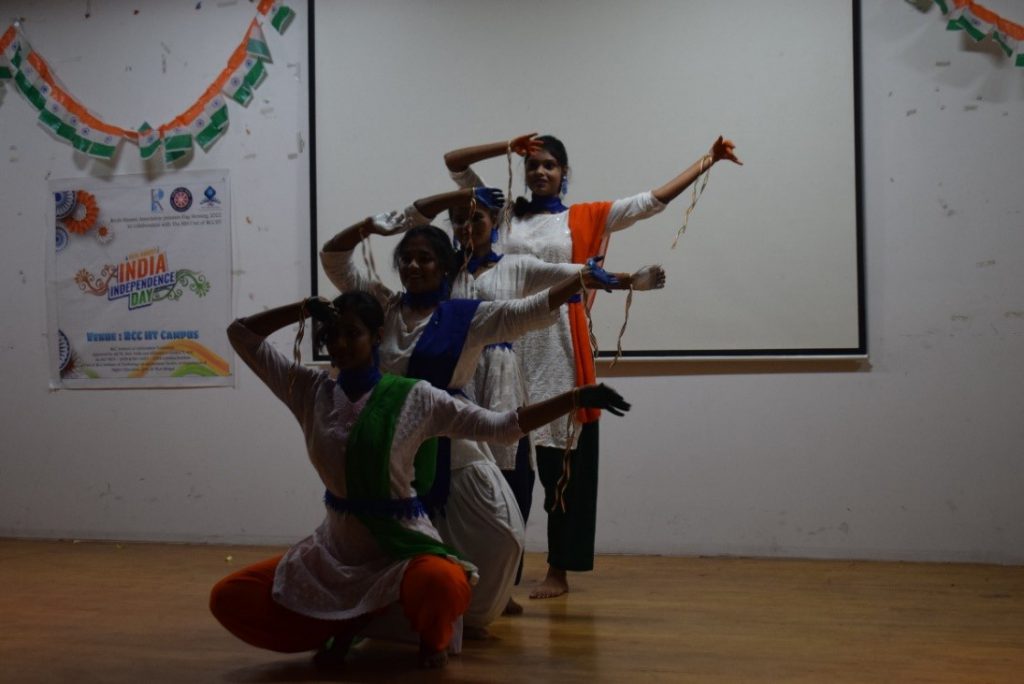 Outcome of the programme:
Through this programme, the organizers as well as the students got to know more about India's independence and the sacrifices of the freedom fighters to achieve this independence. Also, the students became aware of how to maintain this achieved freedom with the help of social work.