Organized by:
NSS-STUDENT CHAPTER OF RCC INSTITUTE OF INFORMATION TECHNOLOGY
Canal South Road, Beliaghata, Kolkata – 700015,
West Bengal, INDIA
Date: 22nd June 2022
Time: 1:30 PM
Venue: IT Auditorium
Objective of the Celebration:
21st June of every year is declared as the World Yoga Day by the UN General Assembly on 11th December 2014. Yoga is regarded as an ancient practice of mental, spiritual and physical healing which was practiced in India for the last 5000 years. 21st June was chosen as the day for observance, since it is the longest day in the summer solstice and is believed to have significant effect on the bodies of the people living in the Northern Hemisphere.
The main objective behind this observation is to make this ancient practice popular among the
present generation of people who are unaware of its benefits. Adopting this practice is believed to
provide significant relief from physical ailments and mental tension which plagues our day-to-day life.
Attendees:
College Officials: Mr. Anirban Mukherjee (Principal Officiating RCCIIT), Mr. Sandip Saha(Register RCCIIT).
Faculty Members: Dr. Tathagata Deb, Dr. Sangita Agarwal, Mr. Subhasish Banerjee, Dr.Tiya Dey Malakar , Ms. Jaya Barua.
No. Of Attendees: 40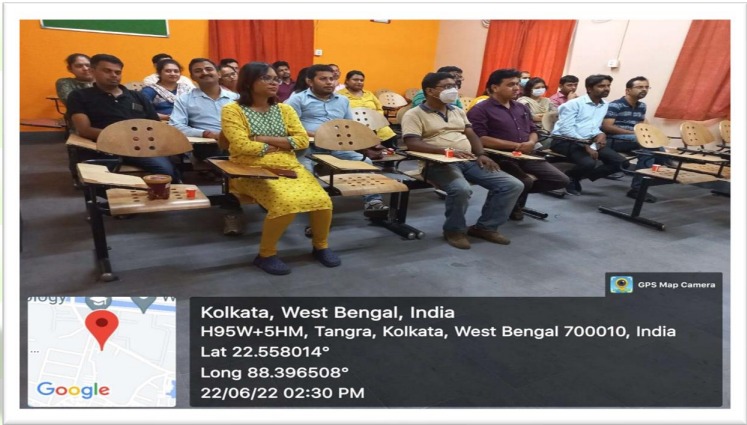 Overall layout of the Event:
Host Mr. Subhashish Banerjee respected sir carried on the day's event with much zeal and enthusiasm. For the Day 3 of the International Yoga Day Celebration we had a special guest with us, Dr. Santanu Halder, Asst. Professor, Dept. of Physical Education from Tarakeshwar Degree College (Govt. Aided) Respected speech had given a speech on the topic Yoga For Health, Sir through his speech reflected about how Yoga could help us to improve our health and help us to be more immune and stay protected from various diseases that are present in our environment.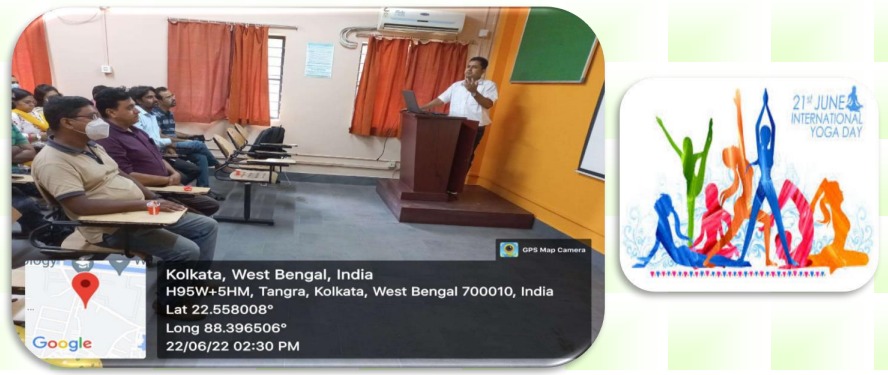 Subhasish Banerjee sir showed us some daily yoga postures like Kapalbhati , Shirsasan, Bhadrasanand few others which we could follow in our day to day lives so as to remain fit and healthy.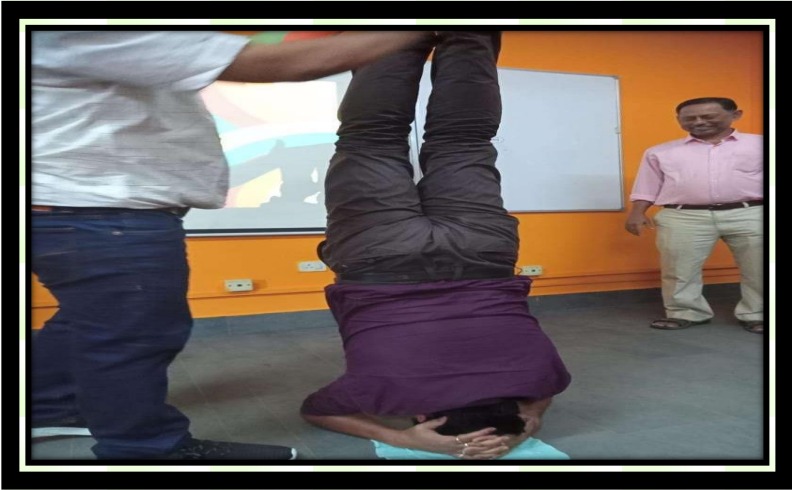 Outcome of the Event:
The event is set up to make people aware about yoga and to make them understand about the roots of yoga and how it is. Thus with this we came to an end of the three days celebration International Yoga Day. Until next time stay safe , stay immune and yes do yoga everyday.