ORGANIZED BY:
NSS-STUDENT CHAPTER OF RCC INSTITUTE OF INFORMATION TECHNOLOGY
Canal South Road, Beliaghata, Kolkata – 700015,
West Bengal, INDIA
Details of the programme:
Date: 9th March, 2023
Time: 2.00p.m. to 4.00p.m.
Venue: RCCIIT Auditorium
Attending Faculty members:
1) Dr. Tathagata Deb
2) Dr. Sangita Agarwal
3) Dr. Debashish Mondal
Attending Students:
1) Samadrita Nag
2) Abhishikta Dey
3) Arnoraj Sarkar
4) Dwaipayan Bhattacharjee
5) Saptarshi Majumdar
6) Tahir Imam
7) Swapnil Chowdhury
8) Soham Saha
9) Deepanshu Deep
10) Harsh Jaiswal and others
Event Abstract:
"Women's Day" a day when we celebrate the achievements of women and girls across all walks of life, in all corners of the world and recognized for their achievements without regard to divisions, whether national, ethnic, linguistic, cultural, economic or political.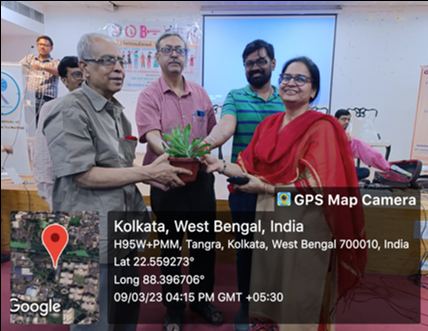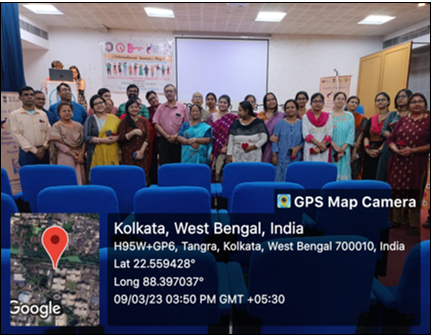 Overall layout of the programme:
The Women's day was held in the college auditorium in a befitting manner on 9th March 2023.Presided over by the NSS Unit of the college. The function was attended by the Distinguished guests along with the NSS and non-NSS members. The event started with an alluring Presentation on the women's who are in the field of Science by Dr. Rina Rani Ray (Associate Professor Department of Biotechnology and Head, Department of Life Science, Maulana Abul Kalam Azad University of Technology,West Bengal) Followed by another impactful speech by Dr. Snehasikta Swarnakar (Ph.D., FNASc,FAScT Chief Scientist & Head, P&I division and Head, Infectious Diseases and Immunity Division, CSIPR-IICB) on cancer and its causes. Then one of our NSS member Miss. Samadrita Nag shared her experience on NIC. Later on the event was continued with a mesmerising song by our English Ma'am, Mrs. Anwesha Basu. And the last performance was immensely intense as it was the recitation by Debalina Mukherjee (Librarian) & Subhasish Bandyopadhyay (Asst professor EE) on Womens which gave a delightful ending to the event.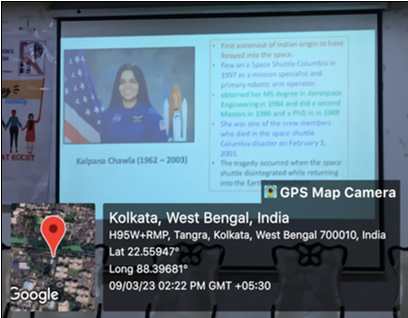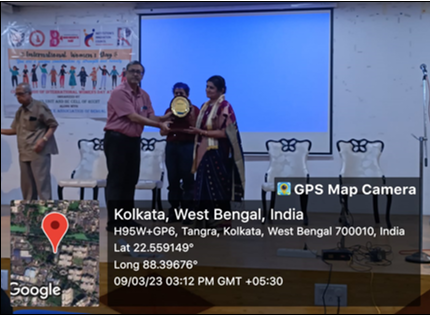 Outcome of the Programme:
Through this programme, the organizers as well as students got to know more about women's power and their achievements. And this event enhance their will to touch the sky with glory.