Organized by:

NSS-STUDENT CHAPTER OF RCC INSTITUTE OF INFORMATION TECHNOLOGY
Canal South Road, Beliaghata, Kolkata – 700015,
West Bengal, INDIA
Details of the program:
Date: 06th June 2022
Venue: Room no-N210
Time: 3pm- 4pm
Meeting Attendees:
Faculty members: Dr. Tathagata Deb (NSS P.O.), Dr. Sangita Agarwal (NSS), Mr. Subhasis Bandopadhay, Mr. Soumen Mukherjee.
Member of NSS Student Chapter: Md.Hasanuj Jaman Hosain, Swastika Bose, Sansrita Saha, Arghya Dutta, Ayana Dasgupta, Swaraj Kumar, Giridhar Gopal Gupta, Deepanshu Deep, Ishan Basu, Kaushani Mondal, Upayan Dutta, Megha Dey, Swagat Santra, Shinjinee Paul, Shreya Sarkar, Madhushri Nag, Md. Saood Khan,Akash Das, Harsh Jaiswal.
Objective of the celebration:-
5th June is marked as World Environment Day all over the world. So, to celebrate nature the NSS Unit of RCCIIT organized a short seminar to showcase presentations, posters and more knowledge about our environment.
Overall layout of the event:
The entire event was coordinated by Dr. Sangita Agarwal.
The event was started by welcoming our guest speakers Dr. Anirban Mukherjee, Principal(O) and Dr. Shubhobroto Roy Chowdhury. Our Principal Sir started by addressing everyone and making everyone understand the necessity to be clean and keep the environment clean.
Later to this our Chief guest Dr. Shubobroto Roy Chowdhury handed over a gift of token to principal sir. And he presented his speech with a lot of interactions and made us aware of the Sundarbans Mangrove exploitation. He also presented the idea of taking us there and to start an initiative to grow more sundari trees there.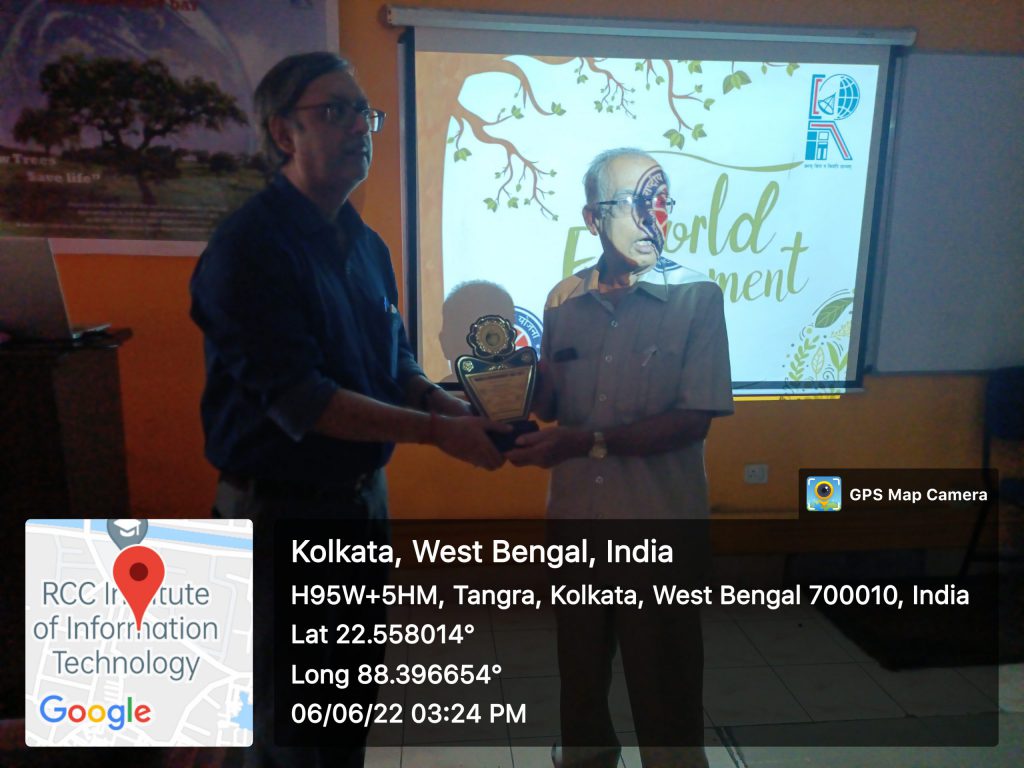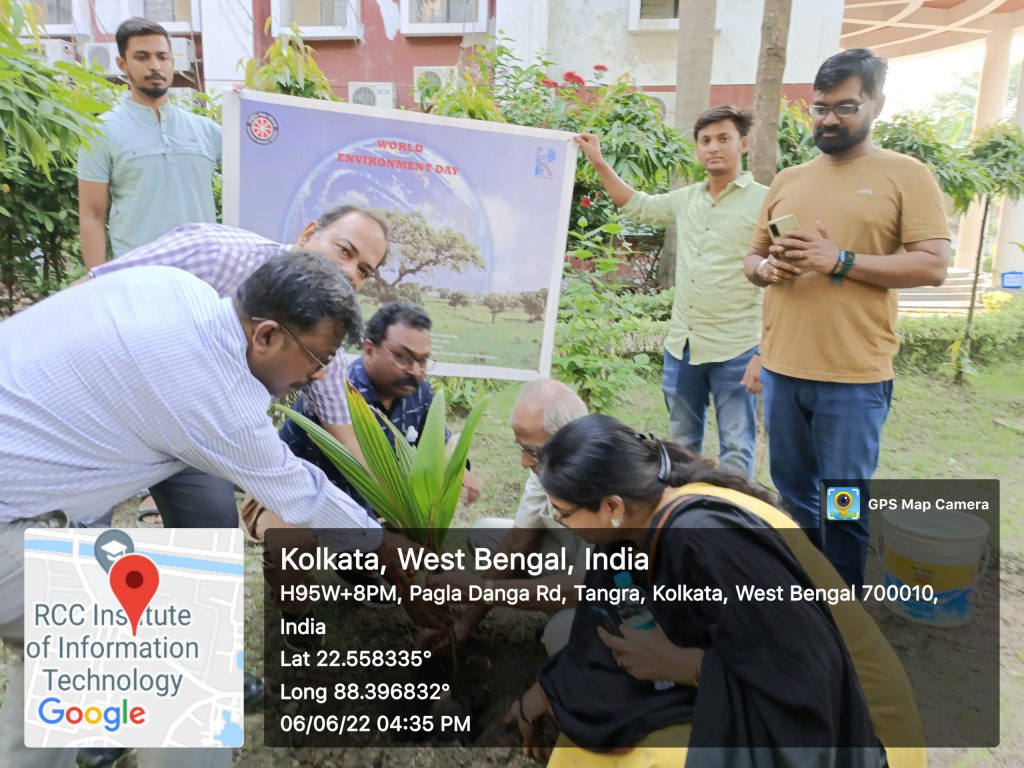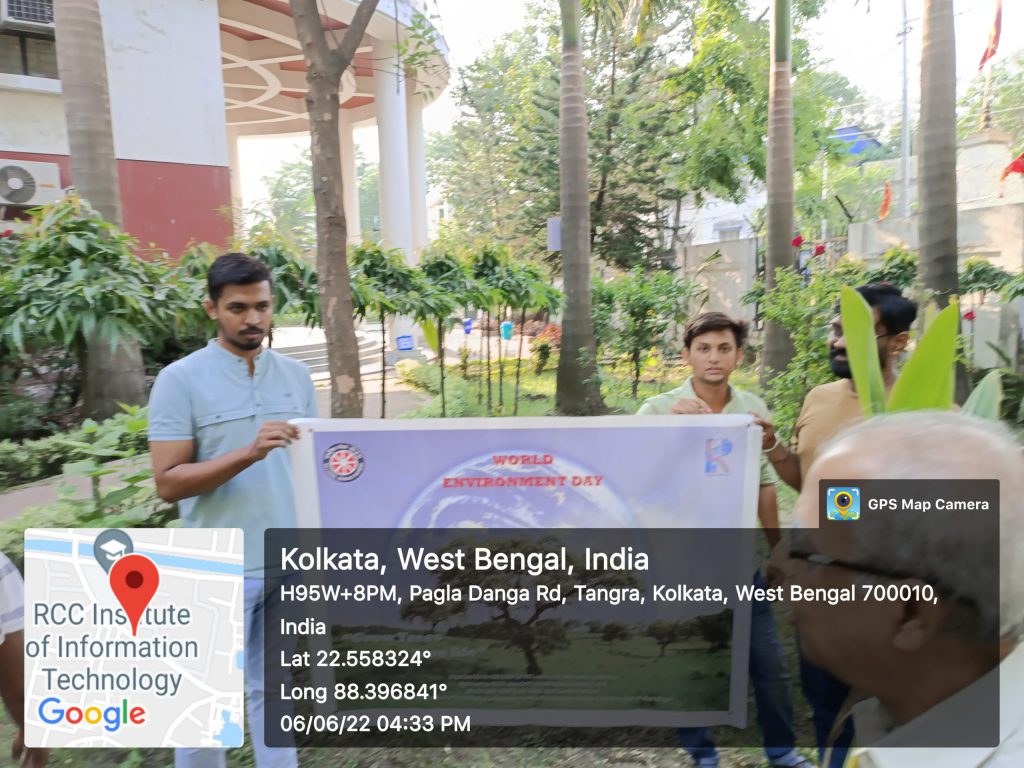 Next to this, NSS P.O. Dr. Tathagata Deb presented his presentation on "Only One Earth: With focus on Living Sustainability in Harmony with Nature." The session was quite informative and then another presentation was presented by Md Hasanuj Jaman Hossain, Student coordinator NSS Student Chapter and Swastika Bose on World Environment day.
The event ended with TREE PLANTATION in the college premises.
Outcome of the event:
Through this seminar we were made aware of the state of our environment is falling day by day due to pollution and global warming. We must celebrate environment-friendly development to save the environment for a better future in our country.